June 28, 2023: v0.8.2 Python, v0.8.2 dbt package
🔥 What's new?
Node info is now available on the lineage view ℹ️🔗

When clicking on a node on the lineage you are now able to see the node's metadata (owners, tags and description) and job info (job id and name)!
See how it looks in the attached image 👀
Stay tuned - next version will also include exposure info 😱📺

We improved our table components for environments with long tables name 🌀

We've added the ability to minimize the side bar and set a default width for some of the columns
Thanks @Jon Simpson for bringing this up!
💫 More changes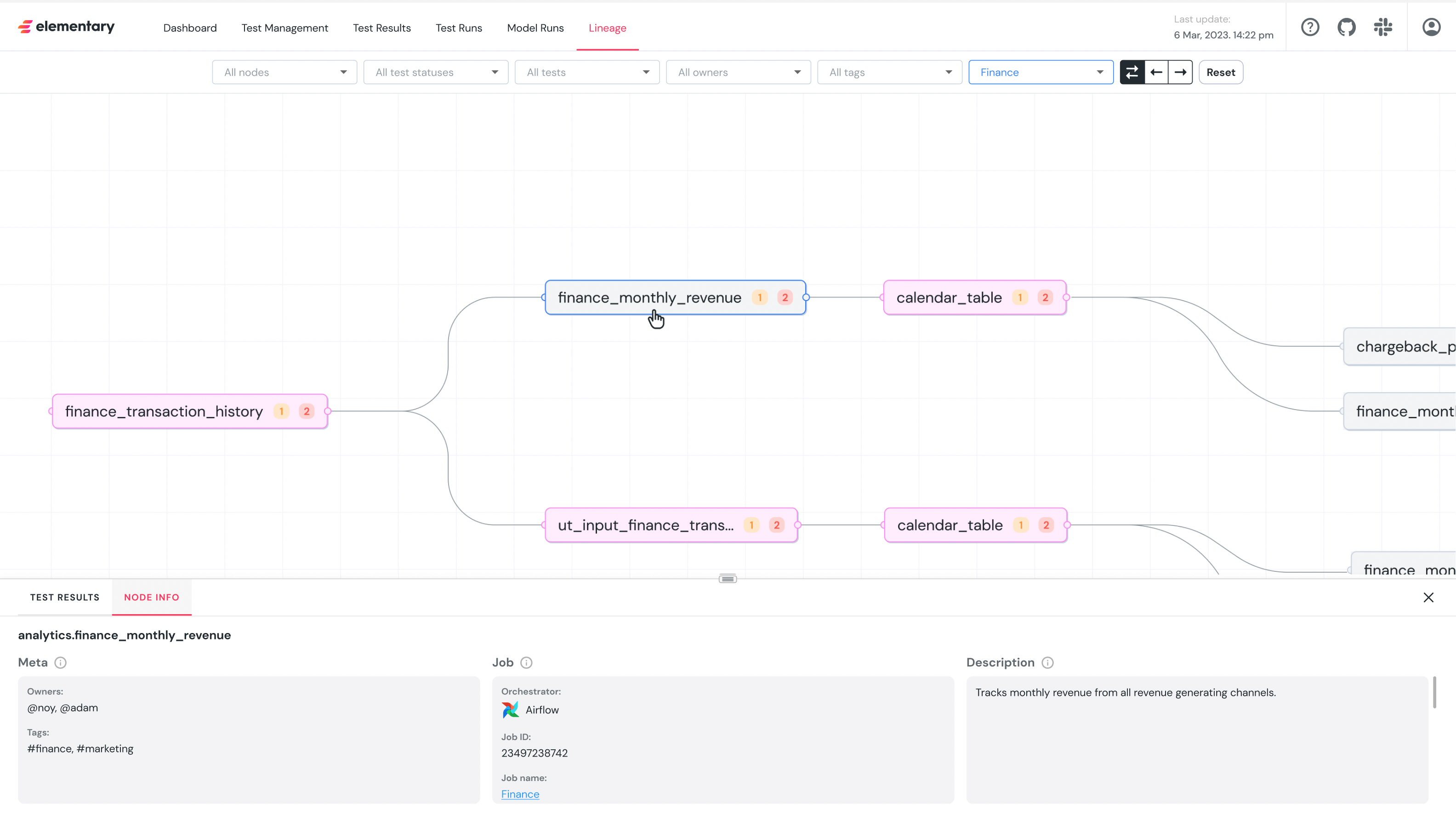 Node info in lineage view