Elementary Cloud UI and Elementary OSS Report include a rich data lineage graph. The graph is enriched with the latest test results, to enable easy impact and root cause analysis of data issues.
In Elementary Cloud lineage includes Column Level Lineage and BI integrations.
Node info and test results
To see additional information in the lineage view, use the ... menu right to the column:
Test results: Access the table latest test results in the lineage view.
Node info: See details such as description, owner and tags. If collected, it will include the latest job info.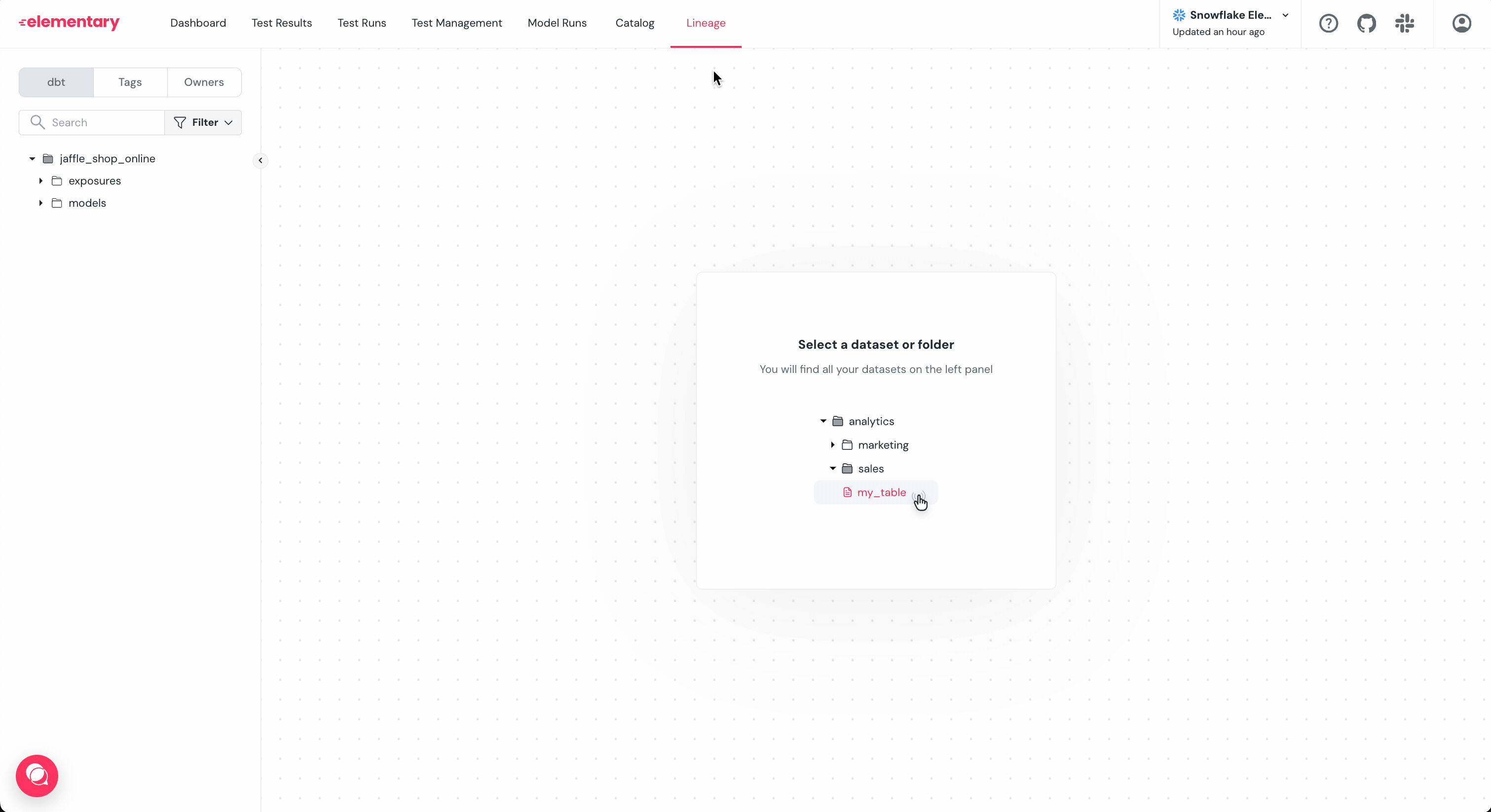 Job info in lineage
You can configure Elementary to collect jobs names and information to present in the lineage Node info tab. Job names can also be used to filter the lineage graph.
Read how to configure jobs info collection for Elementary Cloud or OSS.